Ahh fall. It's definitely my favorite season--I love the cooler temps, starting a new school year, and all Halloween centered things. Today is actually my last day at home as I head back to Burlington tomorrow and move into my house Thursday. It will be nice to be in one place for more than few months. Oh and let's not forget about the new beauty launches! There are a lot of exciting products coming out soon, so I thought I would share the ones I'm most excited for.
1.
Urban Decay Naked Basics 2
(check out Temptalia's review
here
). This actually launched online at Urban Decay.com today, and should be launching at Sephora, Ulta, etc. soon. This is a cooler toned version of the original Naked Basics. I'm not normally a fan of matte eyeshadows but they do come in handy for smoky eyes and I'm loving the taupey shades.
2. MAC Marge Simpson Collection. I'm a huge sucker for all of the MAC limited edition collections, especially ones with cool packaging. This releases online August 28 and in stores September 4. I'm not a huge fan of all the bright colors, but do have my eye on a more natural looking peach blush in the collection.
3.
Charlotte Tilbury Collection launches in the USA.
No official dates have been said for the release of Charlotte Tilbury makeup in America, but rumor has it it's coming to Nordstrom (and maybe other department stores) sometime in September. I've mused on and on about how much I love the luxury line and am sad we can't get it in America without spending a fortune on shipping. I do own the Filmstar Killer Cheekbones kit--check out my review
here
.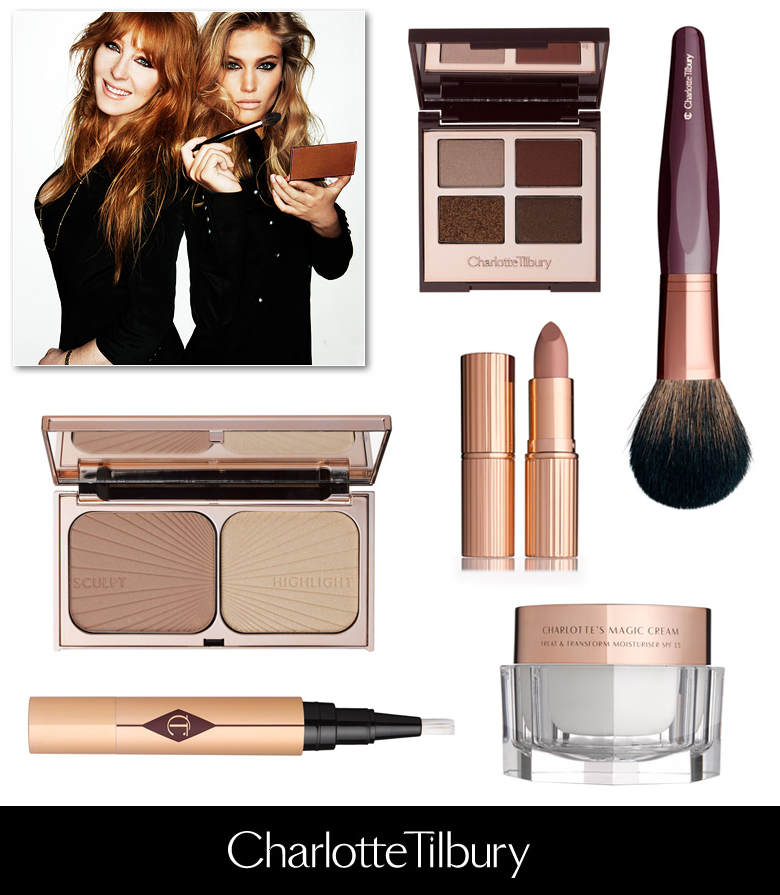 4.
Rimmel Wonder'Full Argan Oil Mascara
(more info from Nouveau Cheap
here
). This is already available in the UK and rumored to launch here in Dec, although I'm hoping for earlier. I love anything with argan oil because it's so nourishing, and I always have great experiences with Rimmel mascara.
5.
Diorskin Star Foundation and Concealer (
check out Really Ree's
review
). The last thing I need is another foundation but there are so many new ones launching on the market it's hard to say no! This light reflection technology seems really cool and I've never actually tried a Dior foundation, although I do love their BB cream.
6.
Benefit Majorette Blush
(
product information
is already up on Benefit.com but releases September 2nd). The Benefit box powders are great, so I'm extremely excited that the brand is delving into a cream blush. There are some lucky beauty bloggers who have already received this to review and it looks divine. It seems right up my ally with its peachy, natural shade.
These are just a few of the many exciting new products that will be launching in the next couple of months! What new products are you looking forward to?