I've read beauty blogs for so long it's only fitting I start one of my own. But seriously, with the amount of makeup I buy/music I listen to/books I read why wouldn't I want to share some of my favorites with the world? Yes I do have a full time (summer) job but I'm almost done with Desperate Housewives so I need something else to fill my time.
Anyways, I hope to create a forum where I review the makeup I like, perhaps throwing in some books and music and who doesn't love good ol fashion hauls? Plus there's also the random daily thoughts that are always fun to hear.
Musings:
What if no one reads this? Or just thinks I'm stupid for even wanting to start a hybrid beauty review/ramblings blog? And why do Thursdays always feel like Fridays? Should I buy that Clinique Chubby Stick I really don't need but really want?
Currently Reading:
I've just started
This Is Where I Leave You
by Jonathan Tropper. It's coming out soon in theaters with an amazing cast, and the trailer intrigued me, so I picked it up and am enjoying it so far. A review will follow shortly (let's be real I'll be done by tomorrow, if not this afternoon). But seriously how amazing does the
movie
look? With a cast including Tina Fey, Jason Bateman, and Adam from Girls I am super duper excited.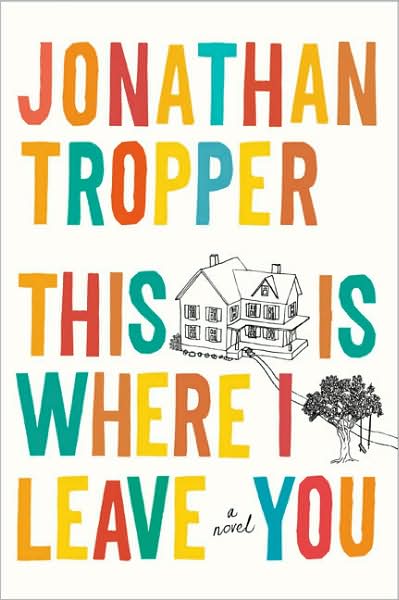 Current Makeup Obsession:
I'm in love with my
Laura Mercier Shimmer Bloc
in Peach Mosaic, recommended by Miss Glamorazzi (Ingrid) on Youtube. It was pricy but the even more dangerous part was that it opened me up to Mirror Mirror on Main Street, the only high-end makeup store in Vermont. Discovering a place that sells Laura Mercier, Bobbi Brown, and more does not bode well for my paycheck.
Well there ya have it. My first blog post. Woo.